NTT460.
The professional servodrive.
NTT460, a range of servodrives for 400VAC networks, flexible and powerful but also simple to use.
They guarantee the best control for brushless, continuous and asynchronous motors and perfect realtime connectivity with PLC and numerical controls.
Give the best to your applications.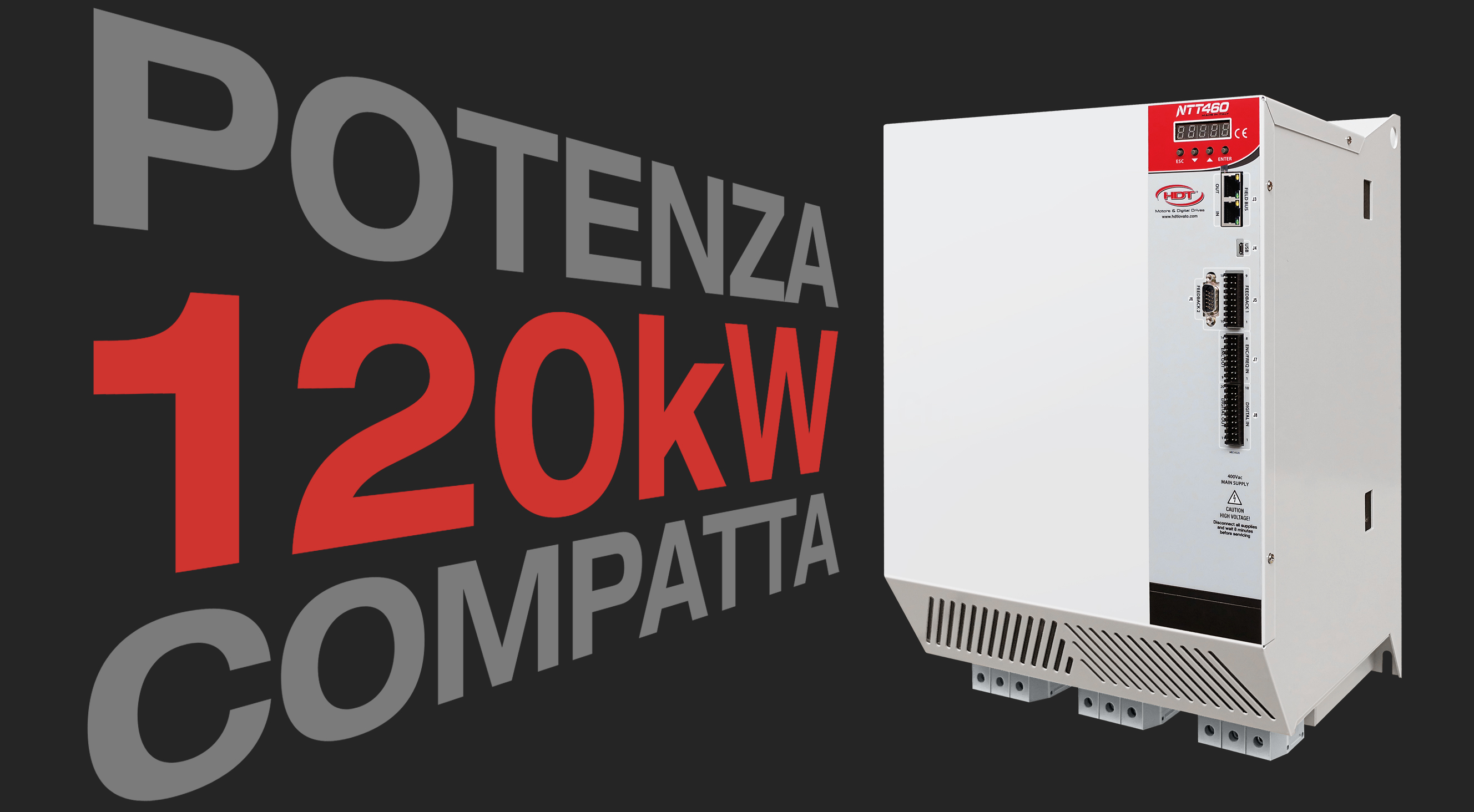 Amplified performances.
More power for unlimited applications.
Designed to meet all the needs of industrial automation, the NTT460 series has a range of servo drives with power ratings up to 120kW nominal and for a rated current up to 200A.

With NTT460 your applications will no longer know limits.
Motor Control.
Not just brushless.
But also DC motors with permanent magnets equipped with encoders.
But not only. It also perfectly controls the asynchronous motor both in Volt/Hertz and in FOC.
Useful for controlling spindle motors.
But it's not over. It also controls linear brushless motors with linear encoders.
A truly unique drive with incredible flexibility.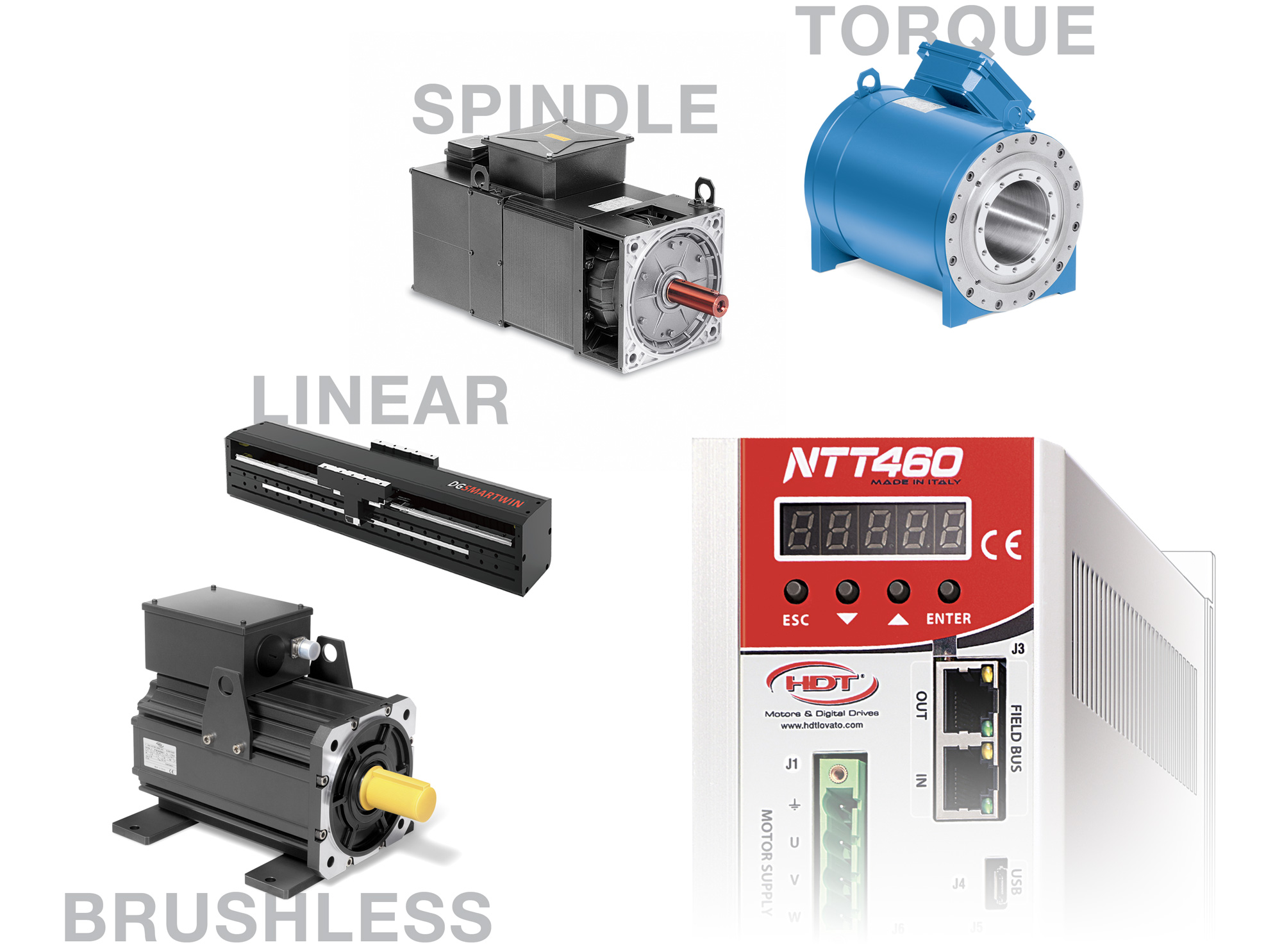 Analogue references.
In line with tradition.
An analog differential +/- 10V input at 16Bit for the main speed reference, torque or to detect a pressure signal.
Two 12Bit +/- 10V auxiliary analogue inputs suitable both as speed reference, torque limit or position.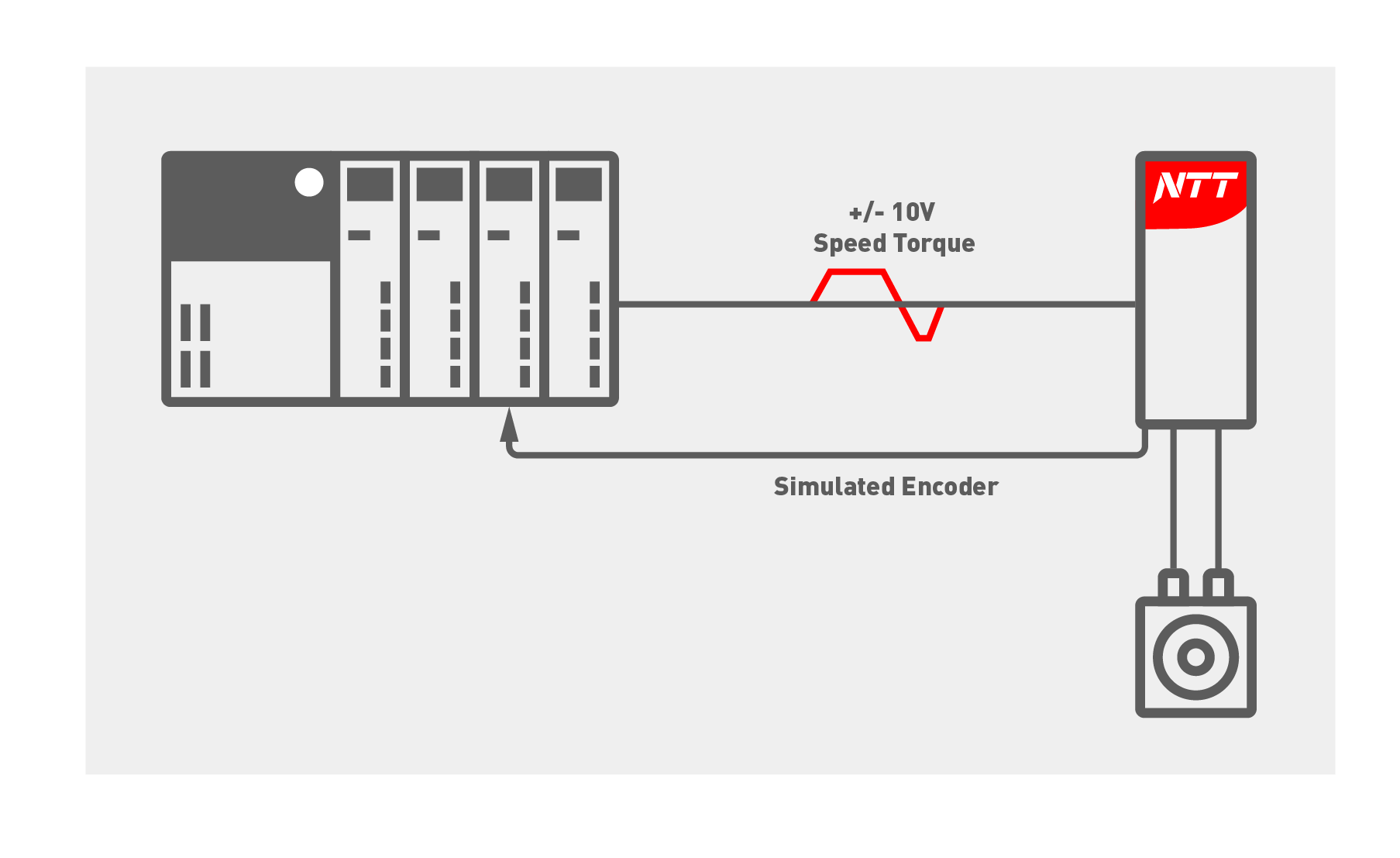 Frequency references.
Most loved by PLC users.
A frequency input up to 2MHz per channel can be used as a speed/position reference in "pulse/direction" or CW/CCW modes based on the input signal from the PLC.
The same input also manages an external A/B incremental encoder feedback.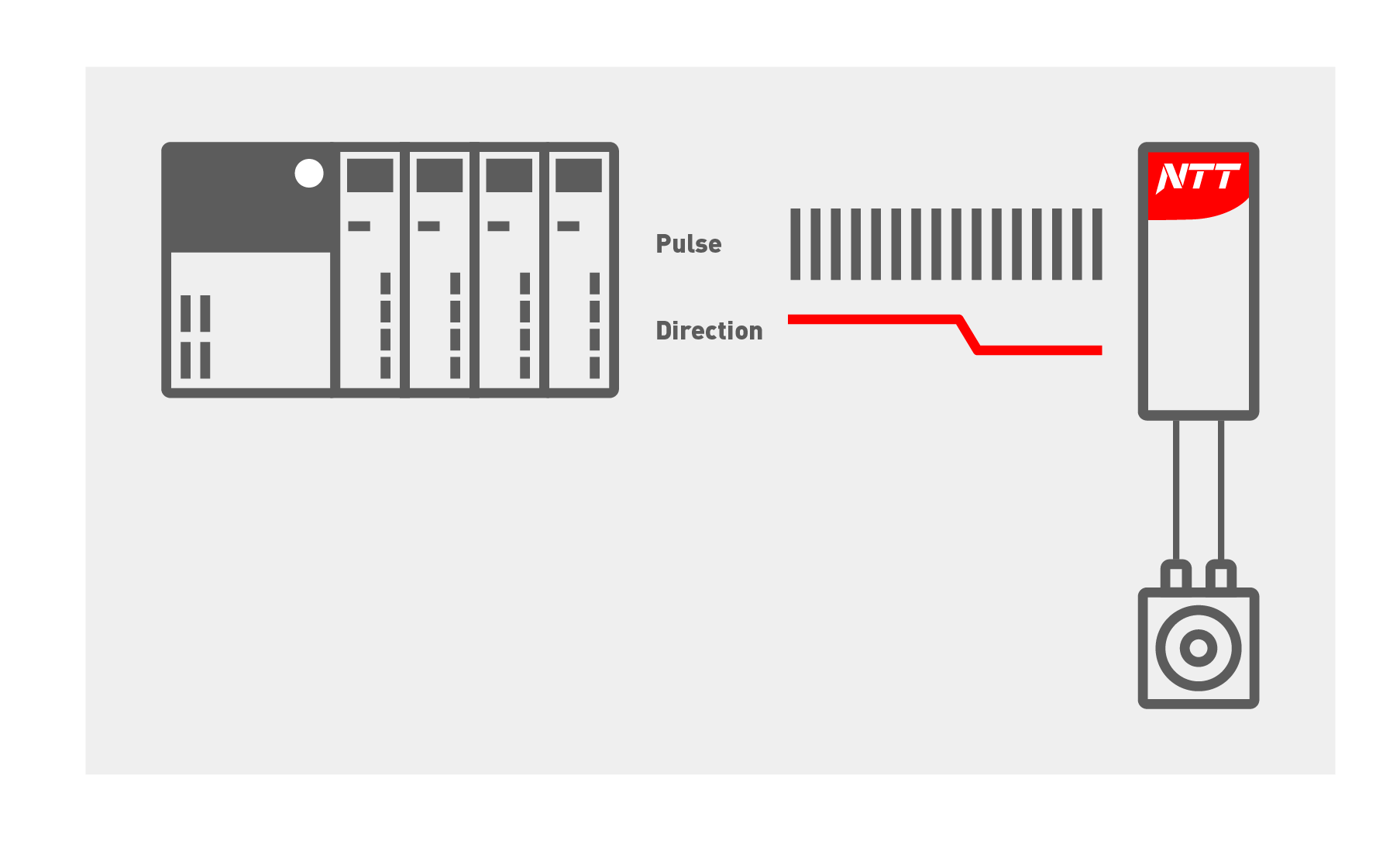 Fieldbus.
Flexible communication.
NTT allows great flexibility also in terms of communication. Alongside the traditional analogue inputs it is possible to configure NTT with the most important, fast and versatile field buses available on the market to be able to interact with any PLC and CN in the market and related peripherals.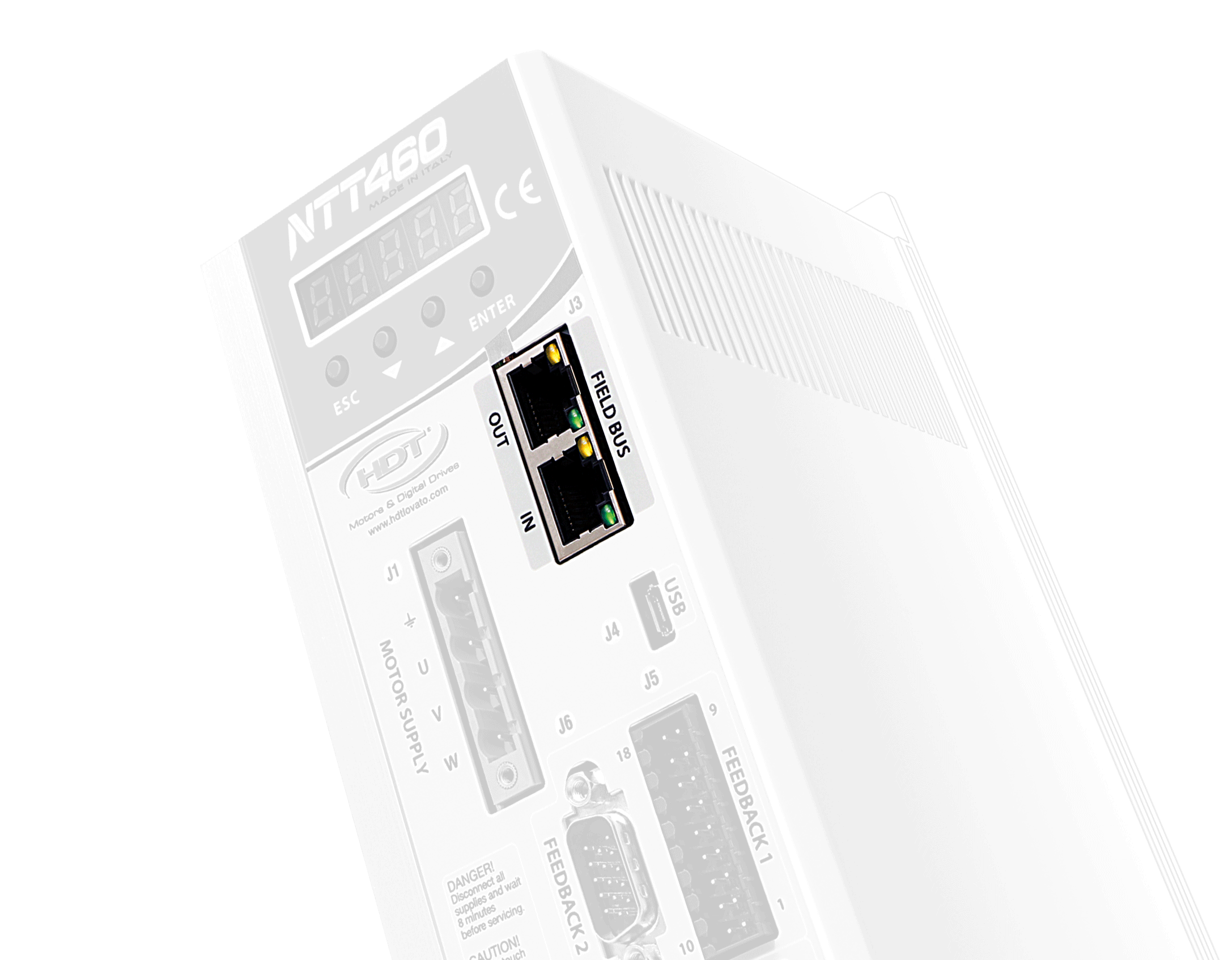 Input and Output.
NTT is equipped with both analogue and digital inputs and outputs that can be programmed for greater flexibility through the Caliper software.
Analog inputs and outputs.
Three differential analog inputs at 16 Bit and 12 Bit. Two programmable analogue outputs..
Digital inputs and outputs.
11 PNP inputs programmable between optoisolated and non optoisolated and 6 programmable optoisolated PNP outputs.
A programmable relay contact and a frequency input.
Connectors.
Simplified wiring.
Connectors with spring coupling, enough with the usual screws or solder connectors.
Easier to wire than a solder connector.
More reliable and safer than a screw-on connector.
Because your time is precious.
A special attention on spare parts.
The spring connector makes it easier to replace the old DGM servo drive equipped with a 44-pin solder connector. HDT scrupulously takes care of the compatibility aspect with previous models.
Because the satisfaction of your customers is also our satisfaction.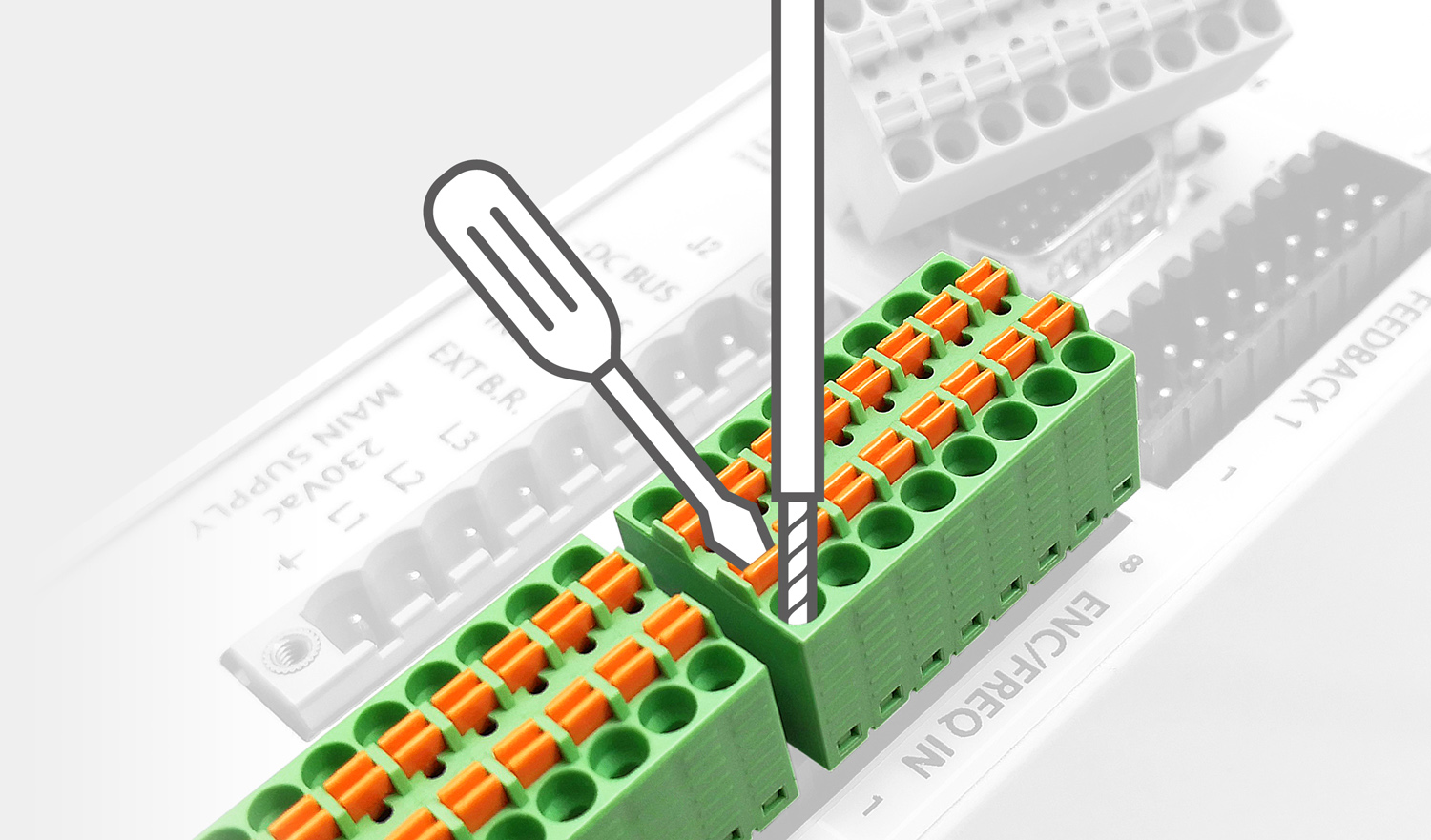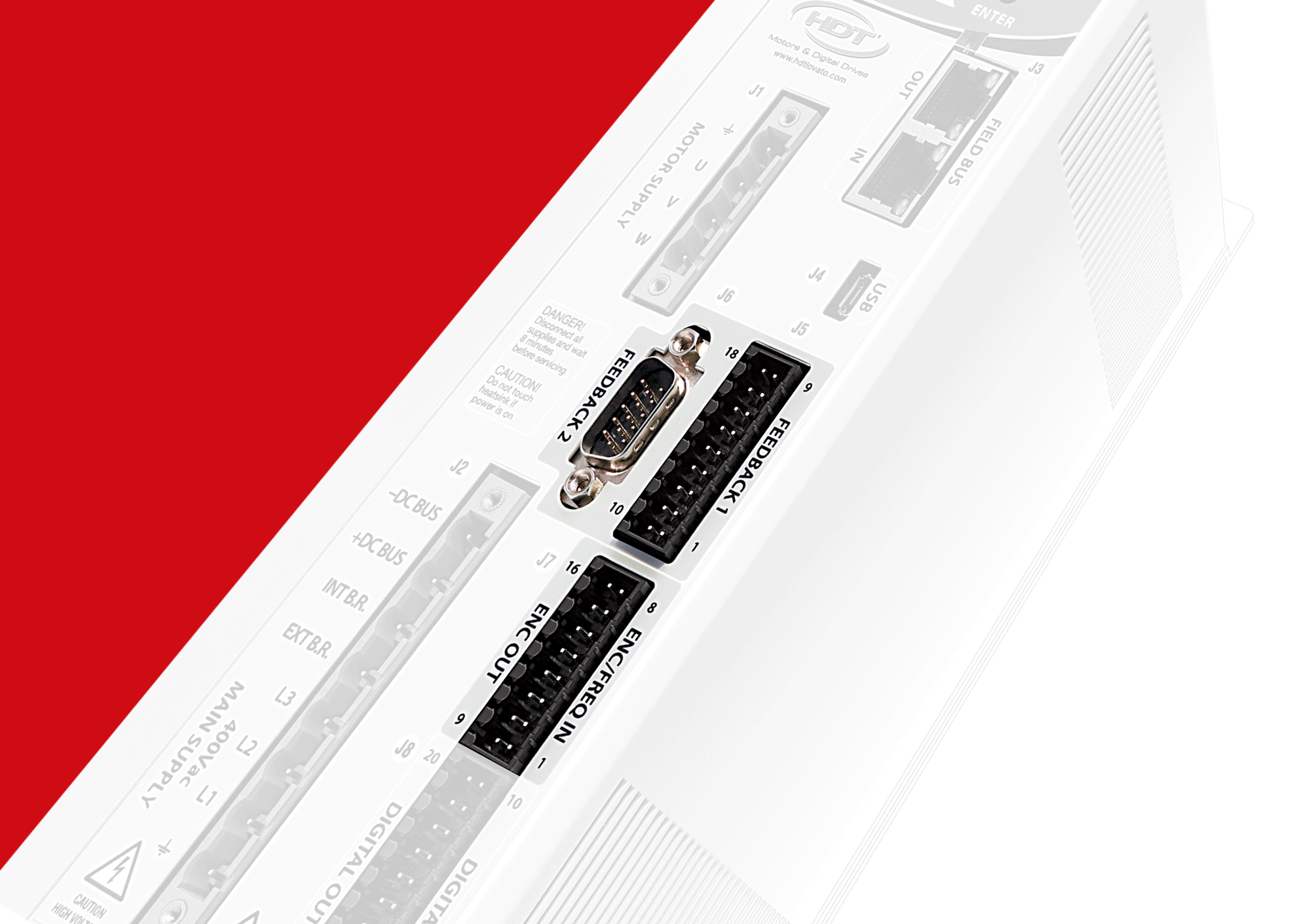 Feedbacks.
The double of before.
Two standard inputs and one optional for reading position transducers.
The main input for reading Incremental Encoders with Hall or absolute digital encoder with SSI, BiSS, Endat protocols, up to 32Bit/turn, 16Bit/multi, both rotative and linear.
The second input dedicated to reading an external auxiliary incremental encoder positioned on the application, rotative or linear.
The third, optional, for reading Resolvers with 16Bit resolution or absolute encoders type SSI, BiSS, Hiperface, Endat and SinCos , up to 32Bit/turn, 16Bit/multi.
Maximum flexibility.
Both the main and the optional input can be used for motor control but also for acquiring an external feedback signal placed on the application, both rotative and linear.
CPU.
Light and fast.
NTT uses the latest generation of Renesas processors. A 32-bit processor with a working frequency of 100MHz and a 32-bit FPU computing capability combined with a lean and light programming of its firmware make NTT extremely reactive and performing. Performances that translated are a 10kHz PWM frequency as standard, selectable as desired from a range of 2kHz up to 20kHz. A pass band of 1600Hz guarantees the highest control performance.Put it to the test.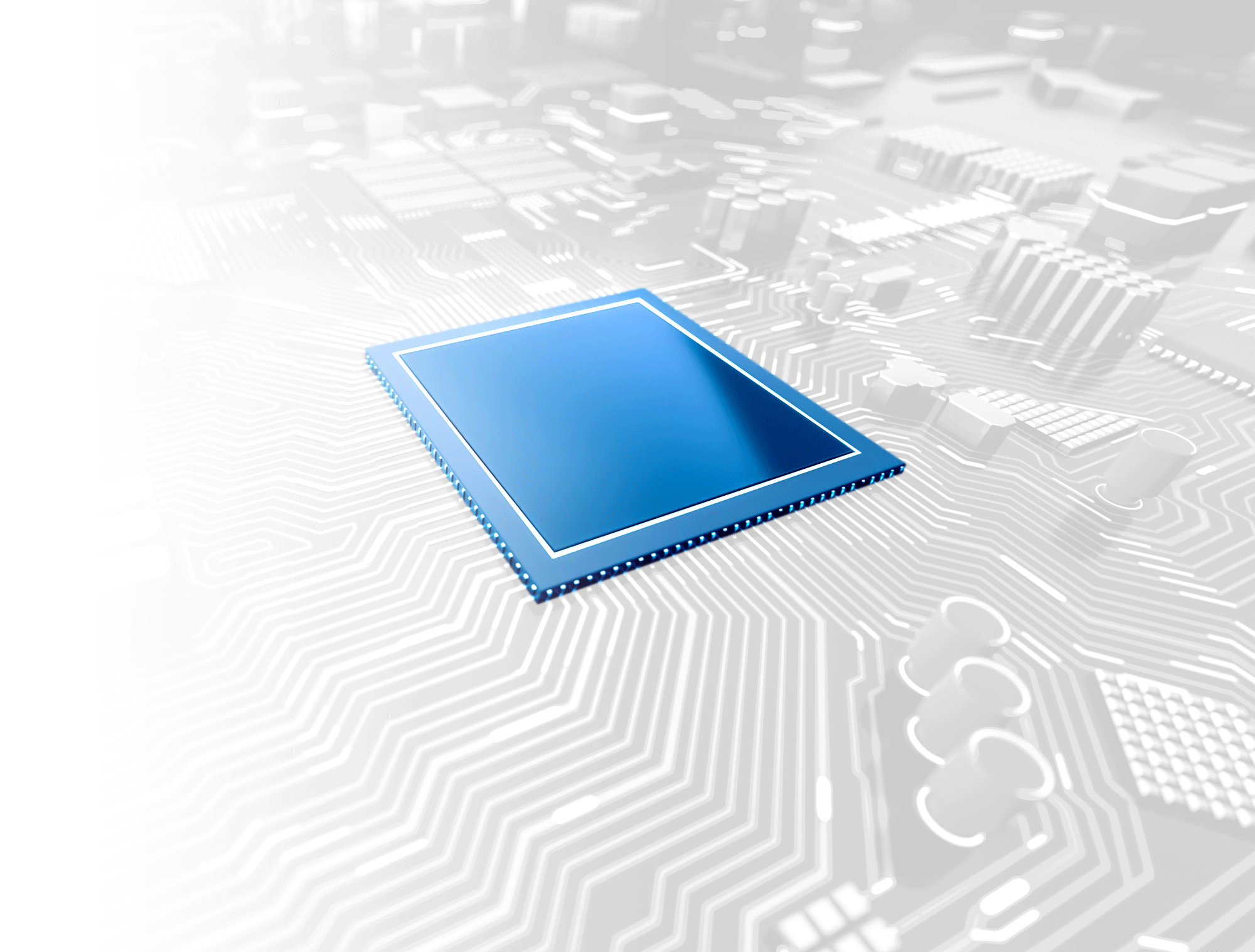 STO Safety.
Integrated and certified
Integrated and certified. NTT integrates the Safe Torque-Off (STO) safety function, certified by TUV in compliance with the IEC EN 61800-5-2 standard, with stop in category 0, and with reference to the IEC61508 standard for the SIL3 level. This makes it possible to eliminate the contactor upstream of the drive, guaranteeing the maximum possible safety.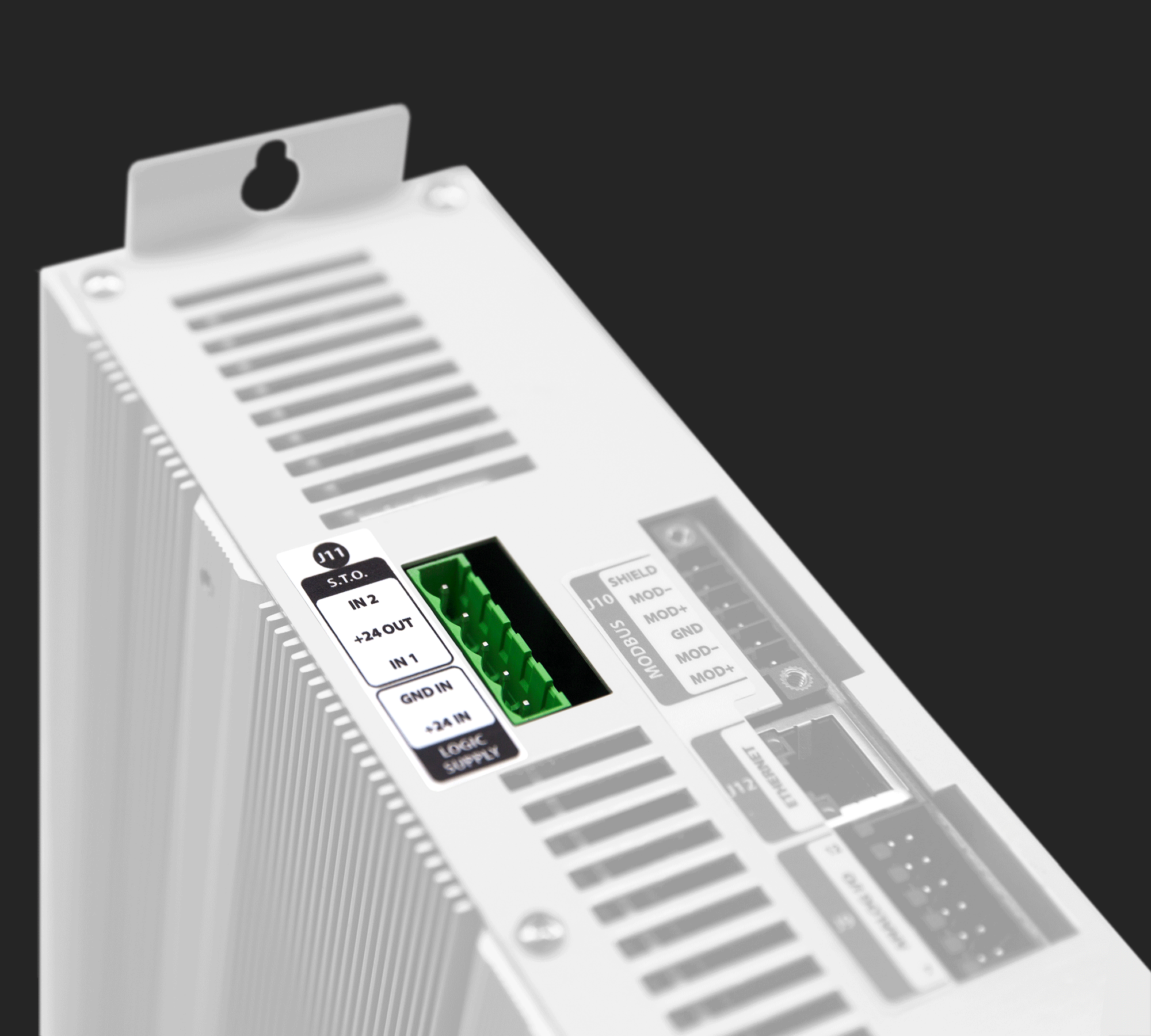 Connectivity.
NTT has many connections. For example, it is equipped with a versatile USB2.0 interface for interfacing with a PC for diagnosing and calibrating. But it also has an EtherNet port for interfacing with the PC or for setting up a remote VPN control.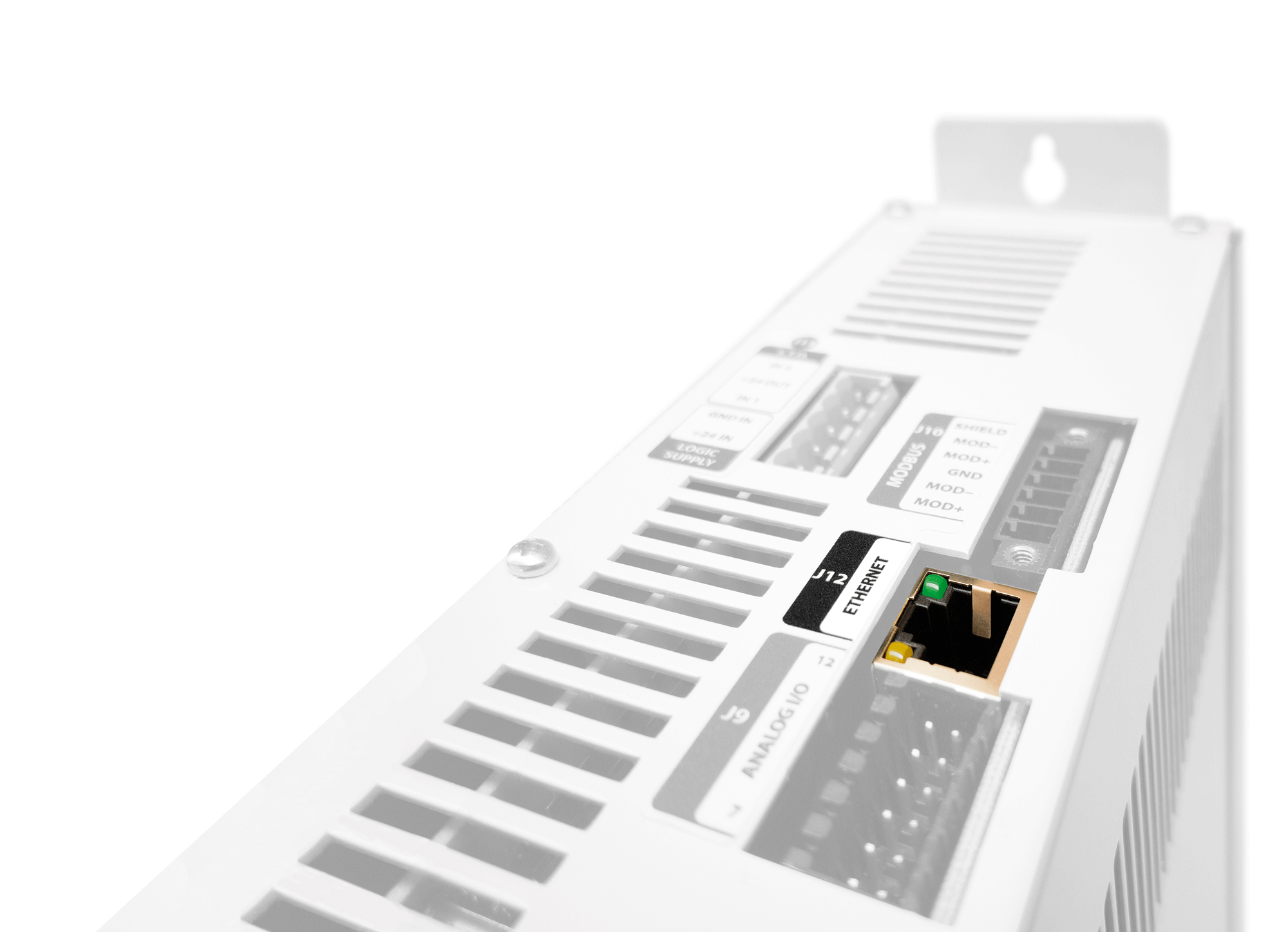 Ethernet.
Unique and super versatile.
NTT also has an EtherNet port for today's and tomorrow's needs. Today it is an alternative to the USB port to connect to the drive from a PC through the Caliper software and perform parameterization operations. Tomorrow it will allow the remote control of the drive through an external router, to communicate with the 4.0 and IoT industry.
USB 2.0.
Comfort makes its way.
NTT integrates a 2.0 micro USB port. We chose it because it was fast, but above all because it was comfortable. Enough with serial or USB/serial converters that drive you crazy. Now to connect to Caliper, our parameterization tool, just a simple cable and the game is done.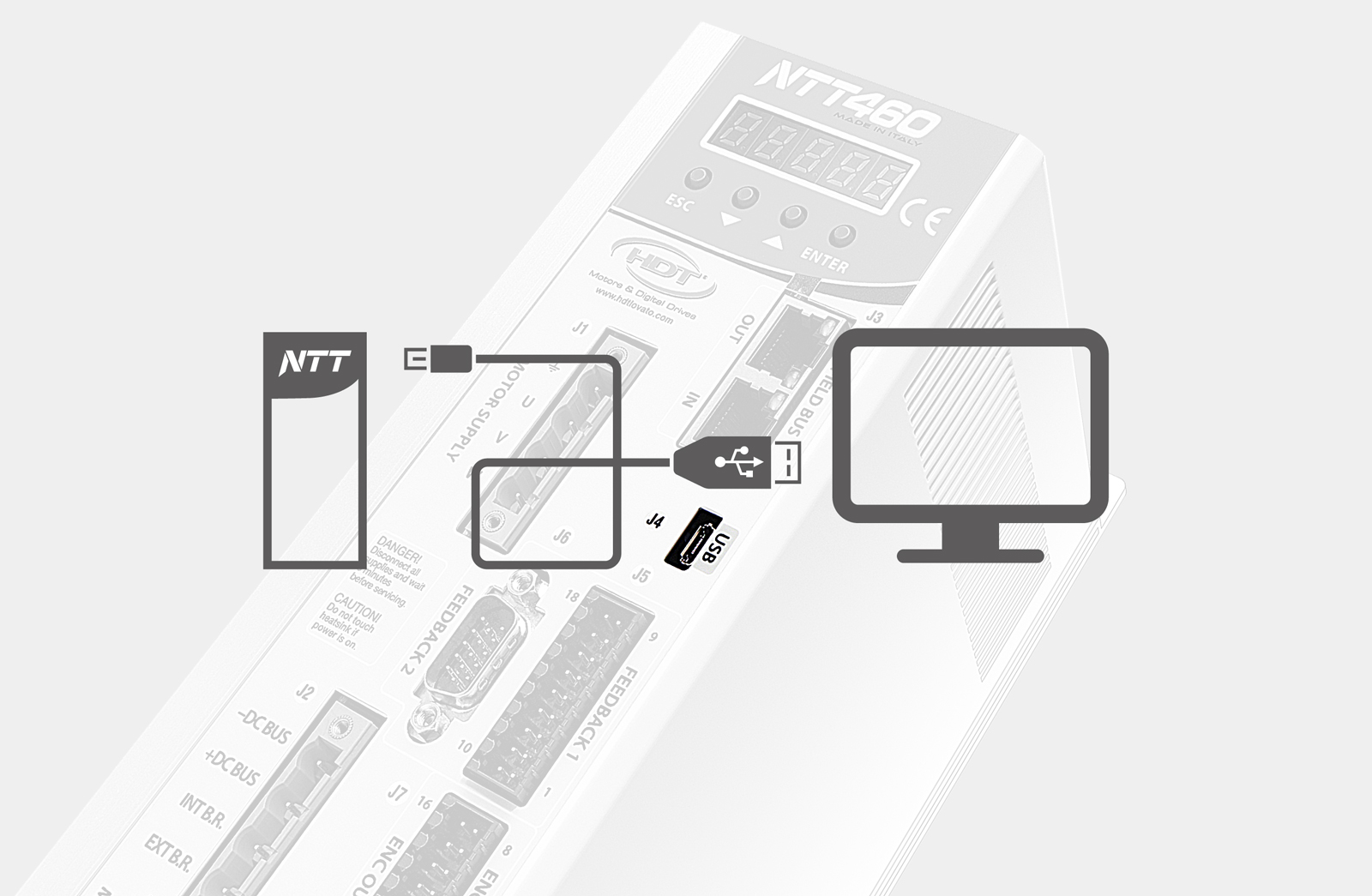 Ready to use applications.

NTT460 has various working modes and numerous applications that can be activated by the software. Applications that can be used both when working with analogue references and with field buses. Electric axis, electronic cam, multi-positioner, pressure control, torque control and speed control with or without torque limit are just some of the standard applications available among the features that can be activated by the software.
Caliper, the PC interface.
Caliper is the interface software tool between PCs based on Microsoft Windows operating systems and all HDT servo drives. Designed to make the calibration of your servodrive and your motor easy and intuitive.
Display and keypad.
NTT has a 7-segment, 5-digit display and four buttons that allows both information displaying as alarms and managing most of the settings and setup of the drive.