5.5 inches of intelligence.

DGFox60 Evo, all the technology of a large servodrive in a package that fits in the palm of your hand.
Low voltage DC power supply for power up to 900W for sinusoidal control of brushless and direct current motors.
Analogue control, pulse train and 4 field buses.
Give your applications the best.



Redesigned in great style.
New 32Bit processor.

Latest generation 32-Bit processor with a working frequency of 100MHz. Computing capacity of the 32-Bit FPU type. Standard PWM frequency of 10kHz selectable from 2kHz up to 20kHz and a pass band of 1600Hz.

Optimized firmware.

More responsive and performing thanks to the redesigned firmware to be lean and light. Standard applications for complex positioning, management of electric axes, electronic cams or simply for torque and speed control.
Dedicated to those looking for a compact but high-level drive.


Graduated in digital languages.

New field buses to adapt to a wide variety of situations. EtherCat CoE, ProfiNet RT and IRT, CanOpen Cia402, ModBus RTU.
DGFox does not fear dialogue.



Motor control: no longer just brushless.

A single servodrive to manage any type of engine. Rotary brushless, linear brushless, direct current with permanent magnets..
A concentrate of technology and versatility.
USB 2.0. Comfort makes its way.

DGfox Evo abandons the RS232 port to adopt a 2.0 µUSB input. Fast, and above all comfortable. A simple cable to connect to the PC and exploit the full potential of the Caliper software, the parameterization tool for HDT servos.


Enjoy simplicity.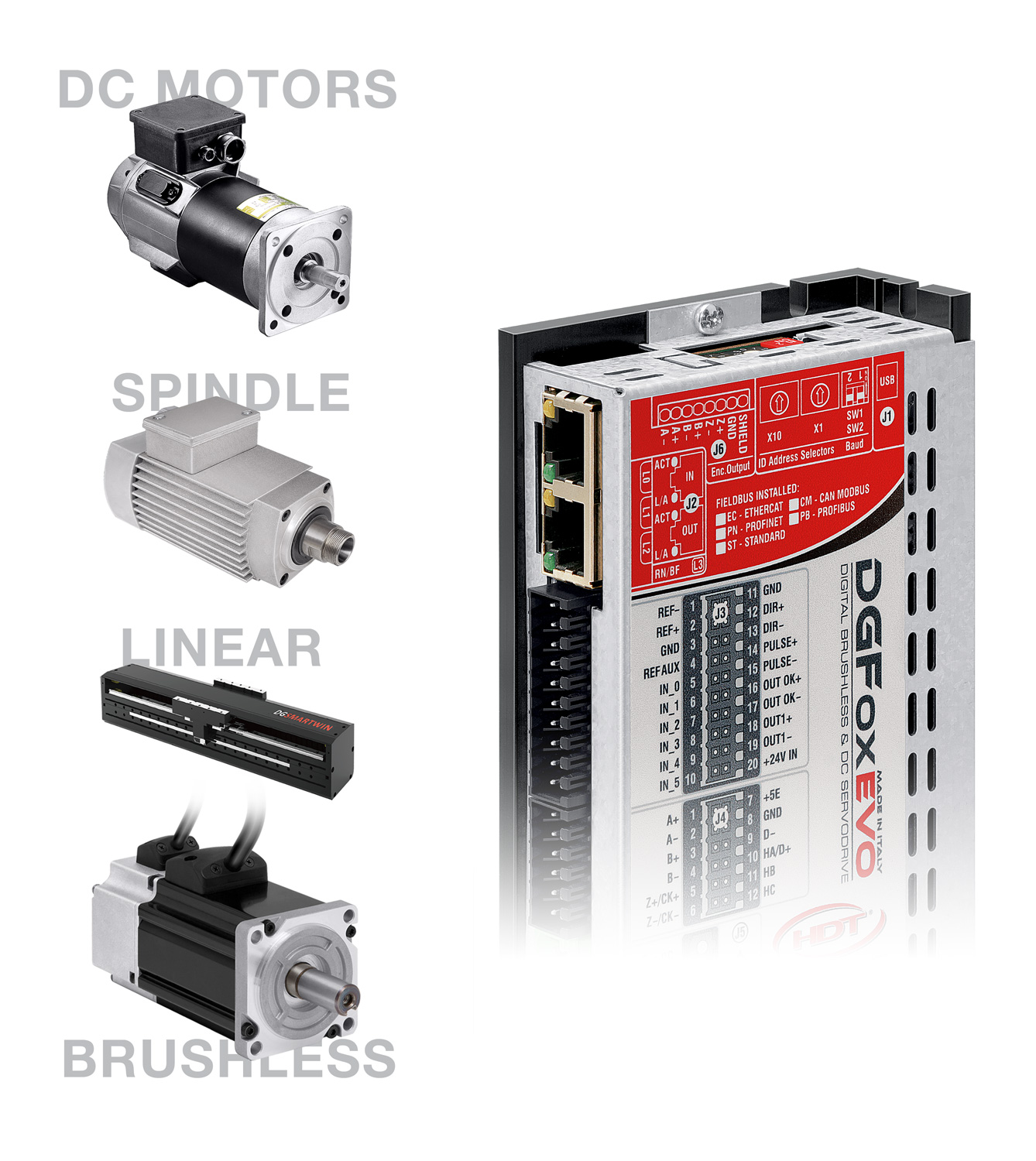 Motor control.
Not just brushless.
DGFox60 Evo can indifferently control various types of electric motors.
Born to control the synchronous (brushless) motor, it also allows the regulation of the permanent magnet direct current motor equipped with an encoder.
But not only. It also controls linear and tubular brushless motors.
A truly unique drive with incredible flexibility.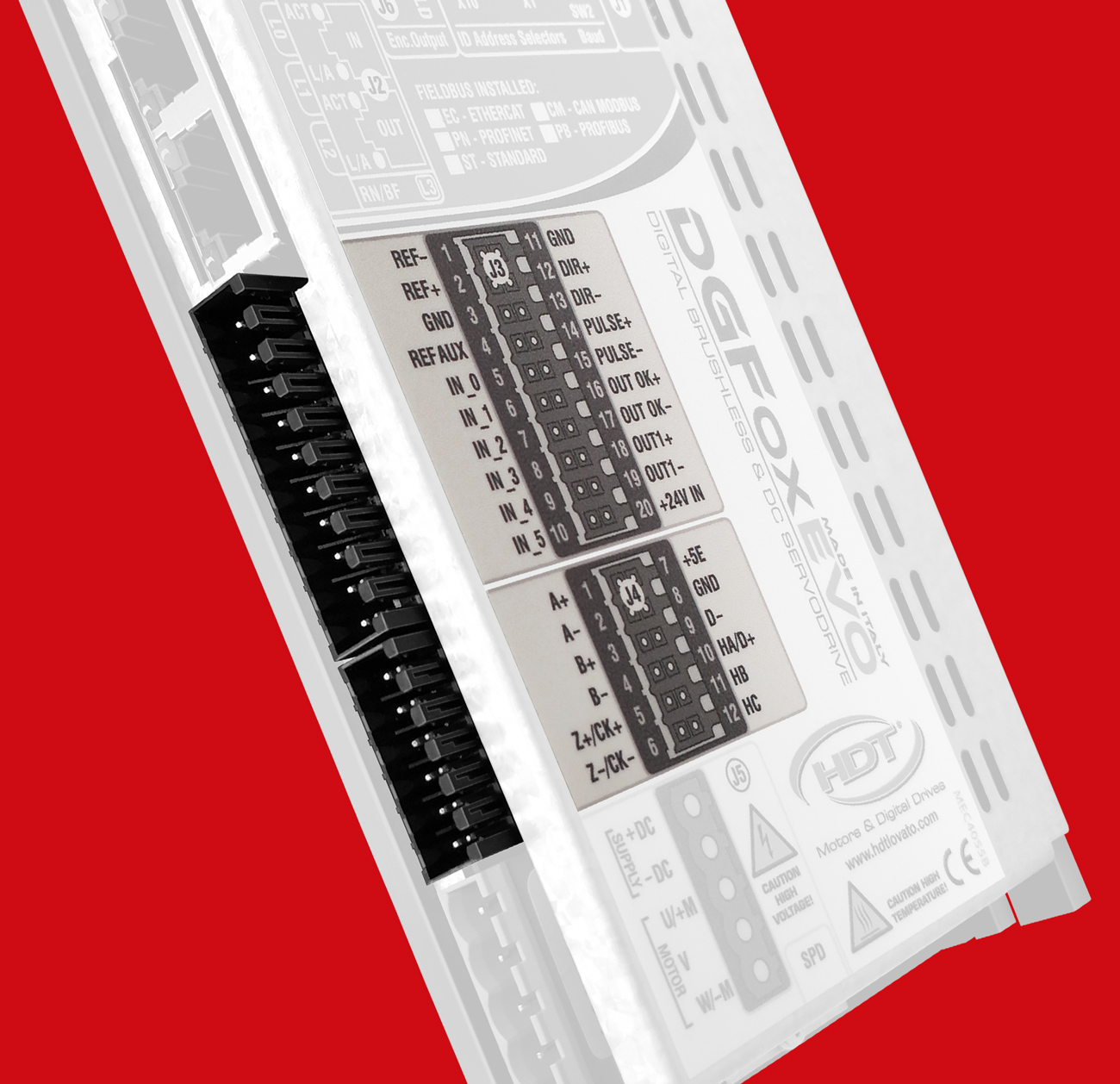 Feedbacks.
Incremental encoder.
A main input for reading Incremental Encoders with or without Hall sensors. 5V line drive, push-pull or Open Collector signal.
Specific output dedicated to the repetition of the encoder signal.

Absolute encoder SSI, Biss, EnDat.
The same main input can be used for reading an absolute encoder, type SSI (Bin), BiSS (B-C), EnDat2.1/2.2 with resolution up to 32Bit7turn and 16Bit/multi.
External encoder.
A second input is dedicated to reading an external auxiliary incremental encoder, rotative or linear, positioned on the application
Analog reference.
In line with tradition.
For traditional motion control through the analog signal +/- 10V and 0/10V, DGFox60 Evo is equipped with two 12Bit inputs.
An input dedicated to the main speed or torque reference or for reading the pressure transducer.
A second input dedicated to a secondary speed or torque limit or position reference.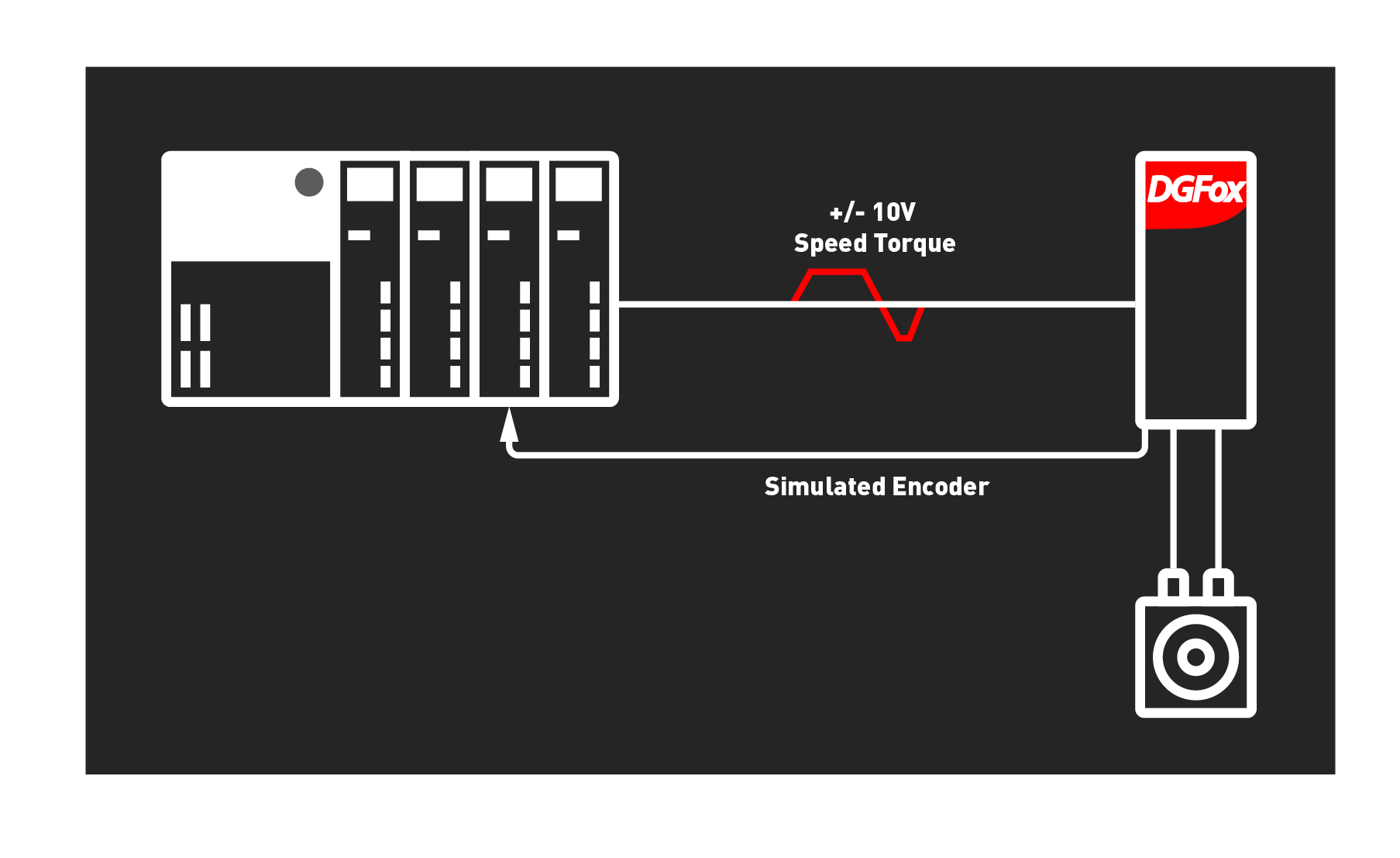 Frequency references.
Most loved by PLC users.
For PLC control through frequency and direction control or in CW/CCW frequency. DGFox60 Evo has two inputs that receive up to 2MHz pulses per channel.
The same input also manages any feedback from an external A/B incremental encoder.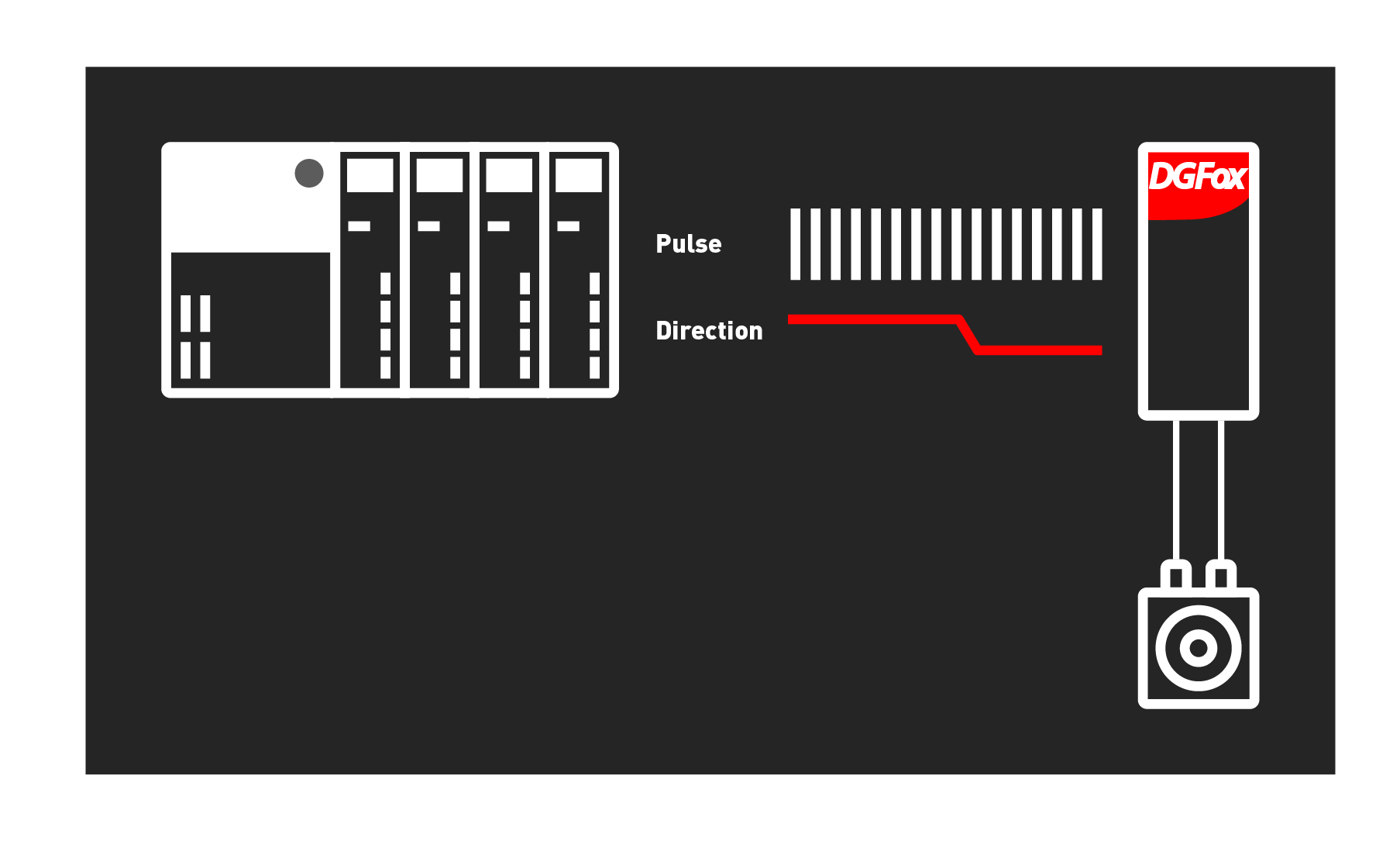 Fieldbus.
Flexible communication.
DGFox60 Evo offers 4 new real-time field buses. And communication with more advanced PLC and Numeric Controller is amplified.
EtherCAT CoE the most powerful and versatile real-time protocol for Motion applications with very fast interpolations.
ProfiNet RT/IRT the real-time protocol for dialogue with the most important PLCs and CNCs on the market.
Modbus TCP/IP* the simple and robust Ethernet protocol for communication 4.0.
CANopen Cia402, the flexibility and economy of an open protocol.
Modbus RTU the robustness of a serial protocol for positioning.
He only misses the word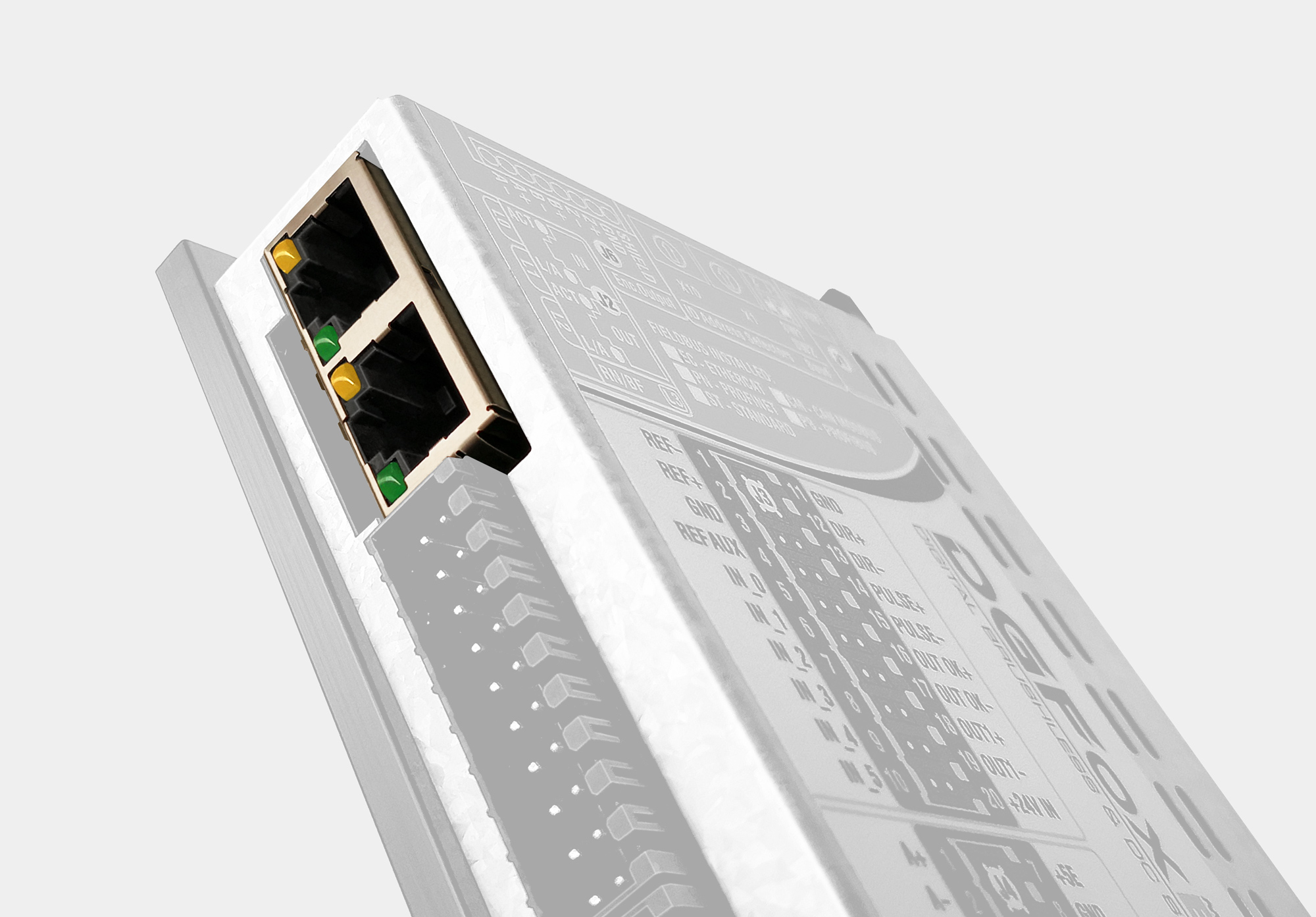 Input and output.
Analog.
1 main 12 Bit differential analog input.
1 secondary 12 Bit differential analog input.
Digitals.
6 programmable not optoinsolated inputs.
2 programmable PNP/NPN outputs optoisolated.
1 optically isolated frequeny input.
Simplified wiring.
Stop with connectors to be soldered or screwed!
New I/O connectors with spring connection.
Superior resistance to vibration compared to screw fixing.
Easier to wire than a solder connector.

Becouse your time is precious.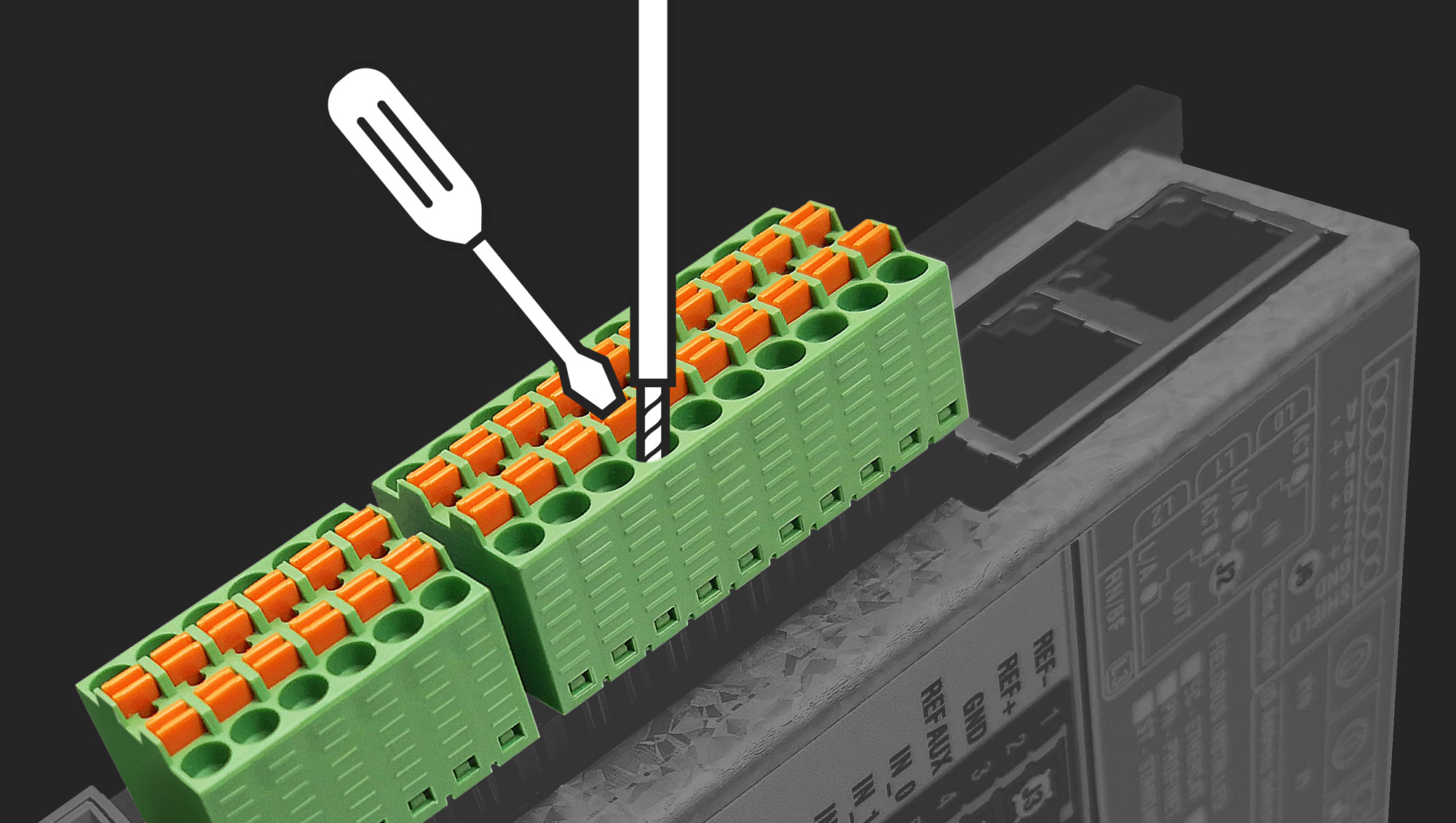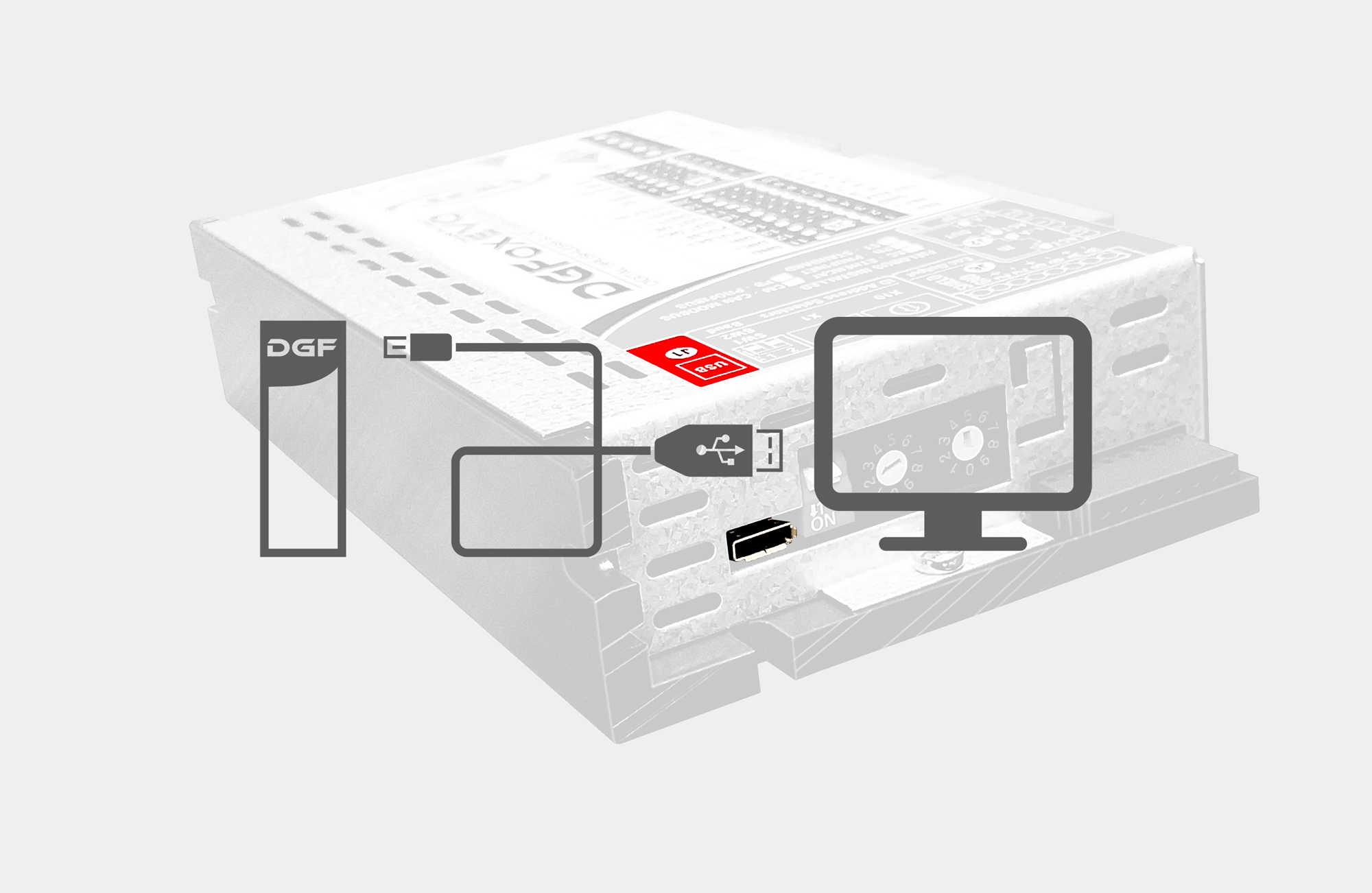 USB 2.0
Comfort makes its way.
DGFox Evo communicates with the PC through the micro USB 2.0 type port.
We chose it because it is fast, but above all because it is comfortable.
Stop with complicated serial converters, now to connect to Caliper, our parameterization tool, just a simple USB cable and you're done.
CPU.
32Bit of lightness.
uses new 32-Bit architecture processors with computational capacity in 32-Bit FPU which combined with a lean and light programming of its firmware make it Evo extremely responsive and performing.
Standard PWM frequency at 10kHz selectable at will from a range of 2kHz up to 20kHz.
The 1600Hz pass band ensures high control performance.

Test it to believe!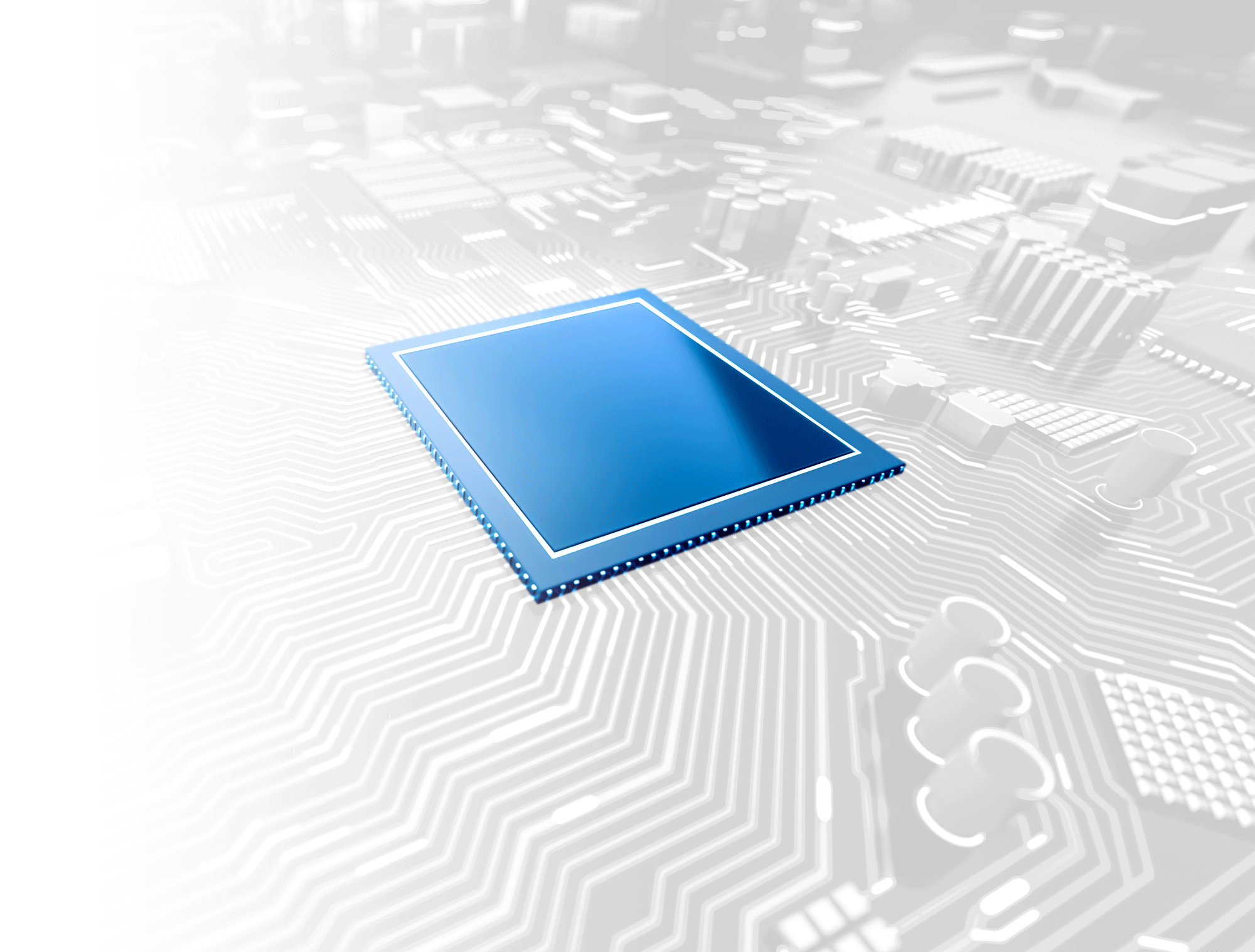 Caliper.
Caliper, the PC interface. Caliper is the software interface tool between PCs based on Microsoft Windows operating systems and all HDT servo drives. Designed to make the calibration of your servodrive and your motor easy and intuitive

Discover Caliper
Applicatives.
DGFox60 Evo has various working operating modes and numerous applications that can be activated by the software. Applications that can be used both when working through analog references and with field buses.
Electric Axis, Electronic Cam, Multi-positioner, Torque and Speed Control with or without torque limit are just some of the applications available as standard among the functions that can be activated by the software.