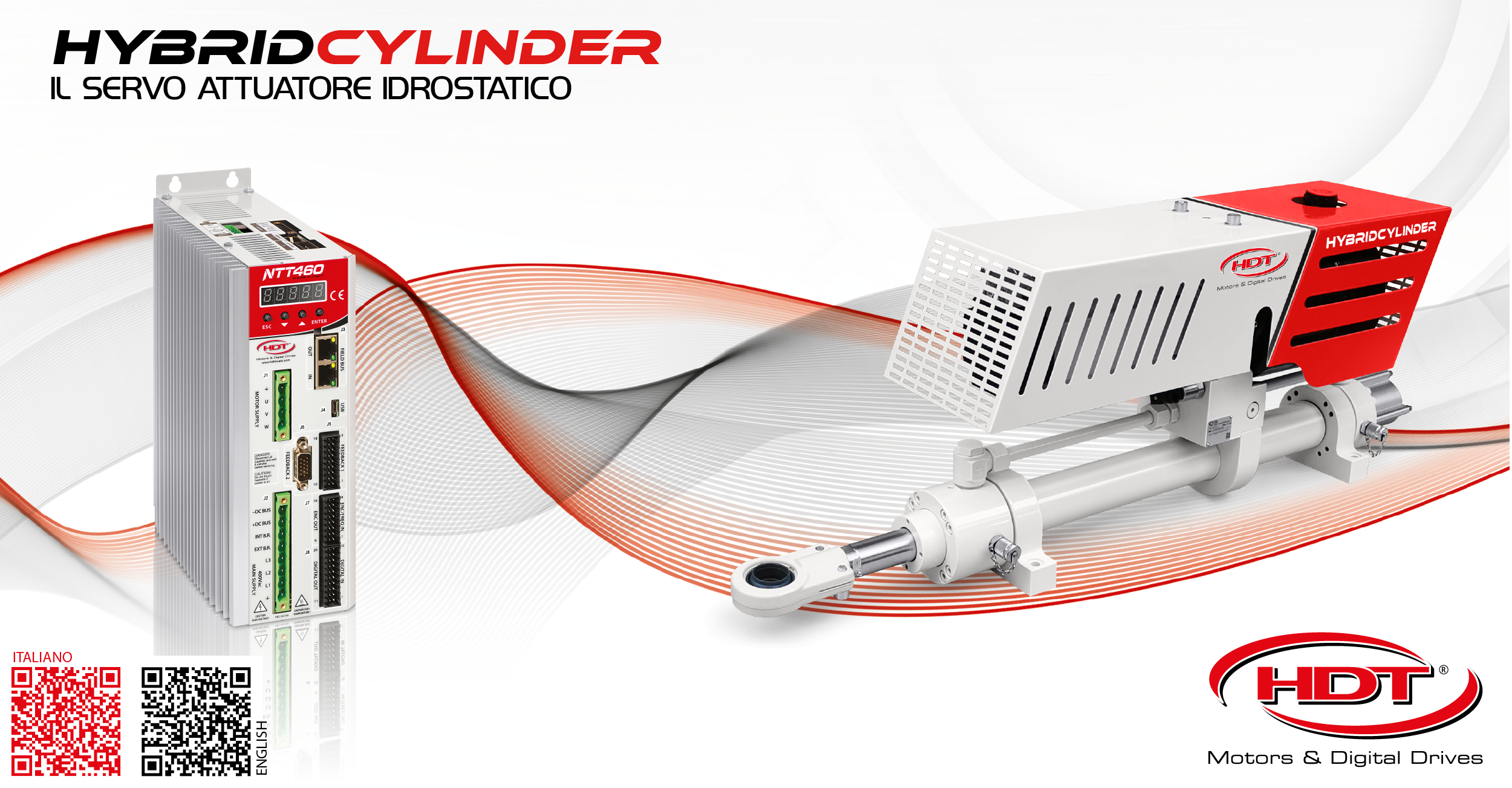 Hybridcylinder
The hydrostatic servo actuator. Precision electro-hydraulic linear servo-actuator, compact and "plug and play", the result of the encounter between the best of the electronic and hydraulic world.
Read more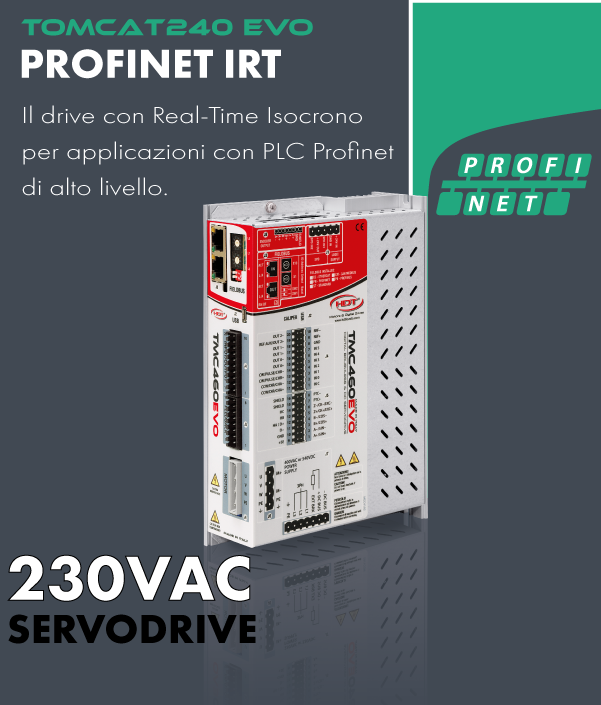 TOMCAT.ProfiNet IRT approved
The servo drive obtains certification for the IRT isochronous bus version.
Read more
HDT: Servodrives and brushless electric motors
Made in Italy technology

HDT Lovato has been a leader for over 50 years in the design of technologically advanced electric motors, servomotors, gear motors and motor drive systems for industrial automation.

HDT electric motors are designed and built to offer high standards of quality and efficiency, in line with a policy of maximum quality and entirely Italian technological production, carefully curated at every stage.

Each HDT servo drive and brushless motor system is studied carefully with the aim of enhancing machinery in different market sectors, making it more competitive. Resulting from a long experience in the industrial automation sector, HDT electric motors are exported all over the world: HDT Lovato brings the quality of its production worldwide as a further guarantee of the excellence of its products, which stand out for their high performance. For this reason they are considered among the best in the market. This prestige in processing, combined with prompt customer assistance and punctual delivery times, make HDT Lovato one of the major market leaders in the industrial automation sector.

Our main automation systems include: servo drives, servo motors, servo actuators, brushless motors, direct current electric motors, gear motors, modbus, etherCat, ProfiBus and so on.

HDT products are recognized by the best operators in the industrial automation sector as irreplaceable systems for improving and controlling the performance of any type of machinery. HDT, with 50 years of innovative solutions in designing and creating electric drives and motors, is the "tricolor" technology for excellence.